Samaritan House
A Program of Action
Since 1965, a place where men who have been lost to the streets can find themselves.
Learn More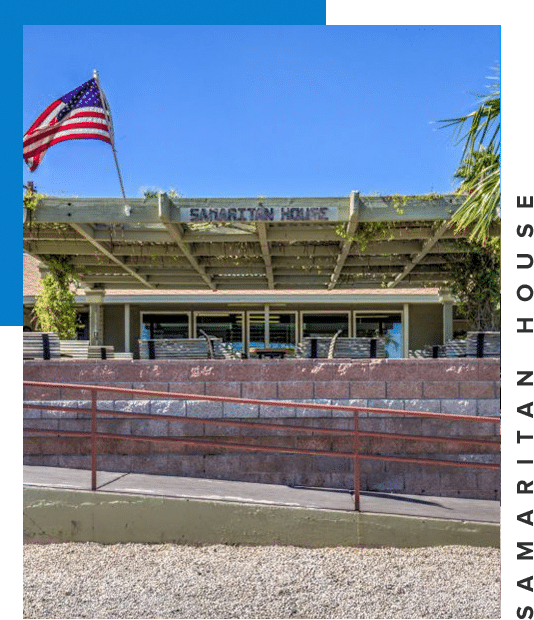 About Us
a Program of Action Since 1965
We offer short-term transitional housing to those suffering from addiction to alcohol or drugs.
Each and every individual is given a chance if they're committed to move forward with their sobriety.
We do not refuse people based on their backgrounds and we are one of the few houses in Southern Nevada that routinely accepts men coming out of incarceration. We were the first in Las Vegas to serve these at-risk individuals.
Samaritan House
Welcome to
Samaritan House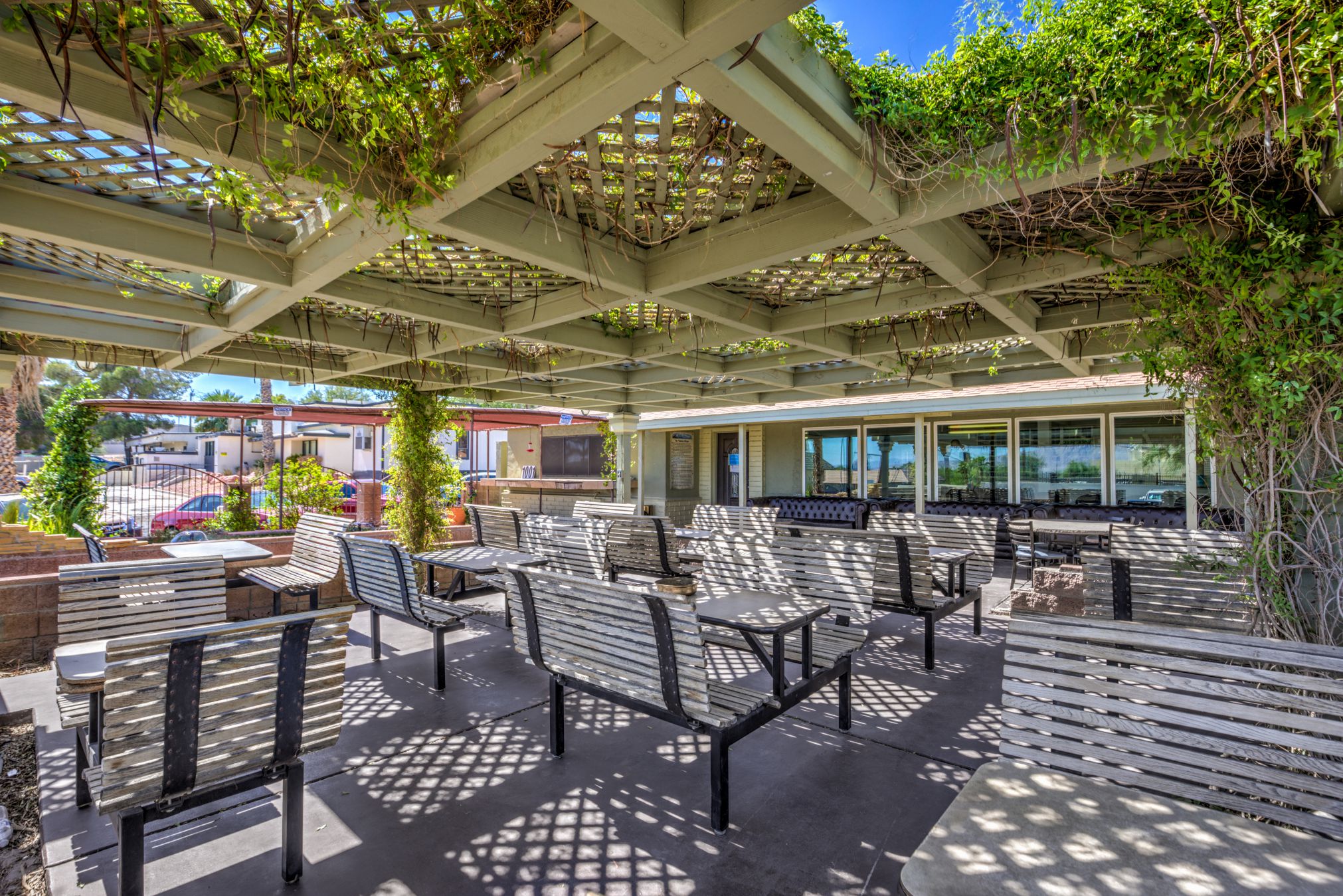 HOW WE WORK?
The Samaritan House offers hope, opportunity
and a new way of life for many men, their
wives, children and families.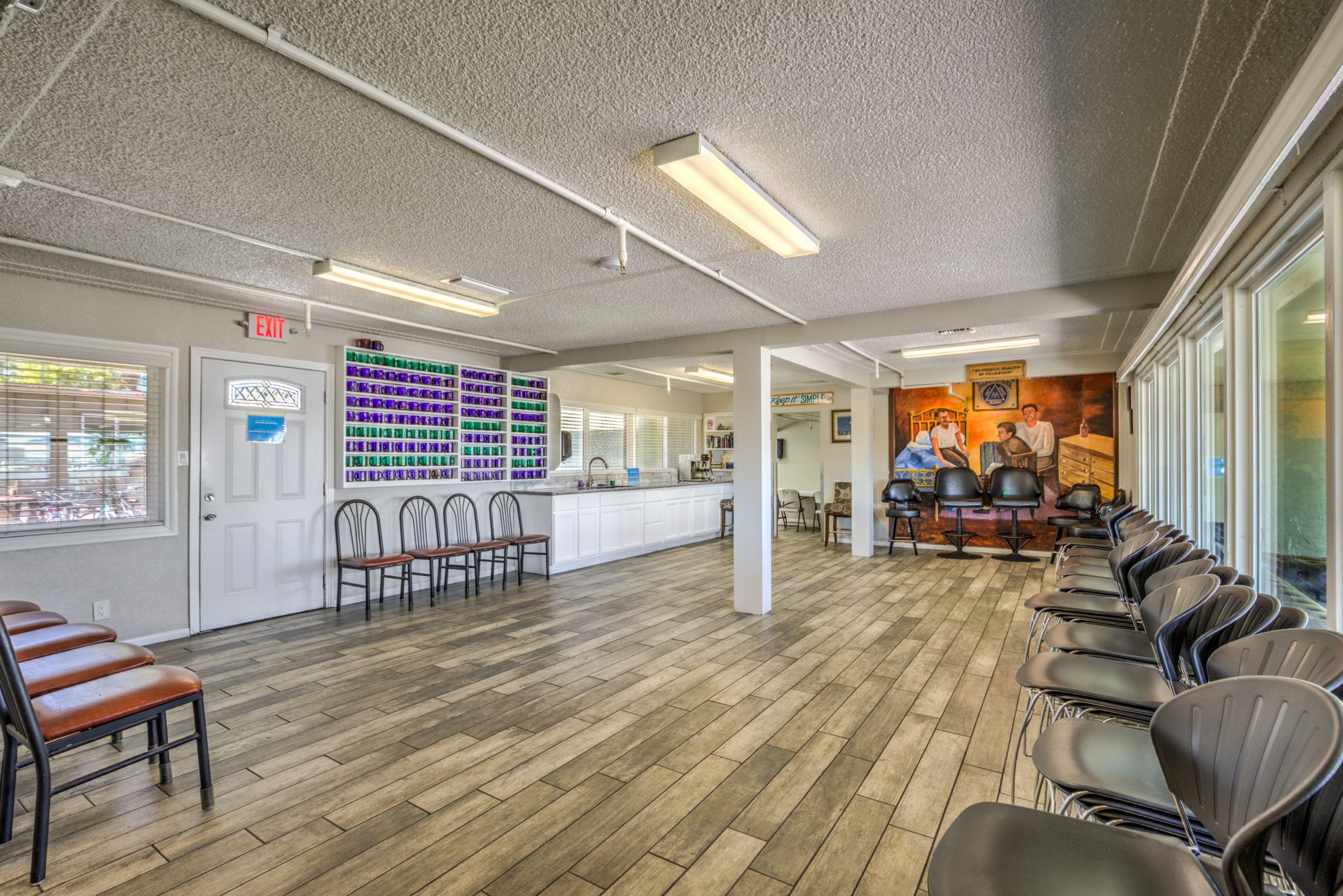 Halfway House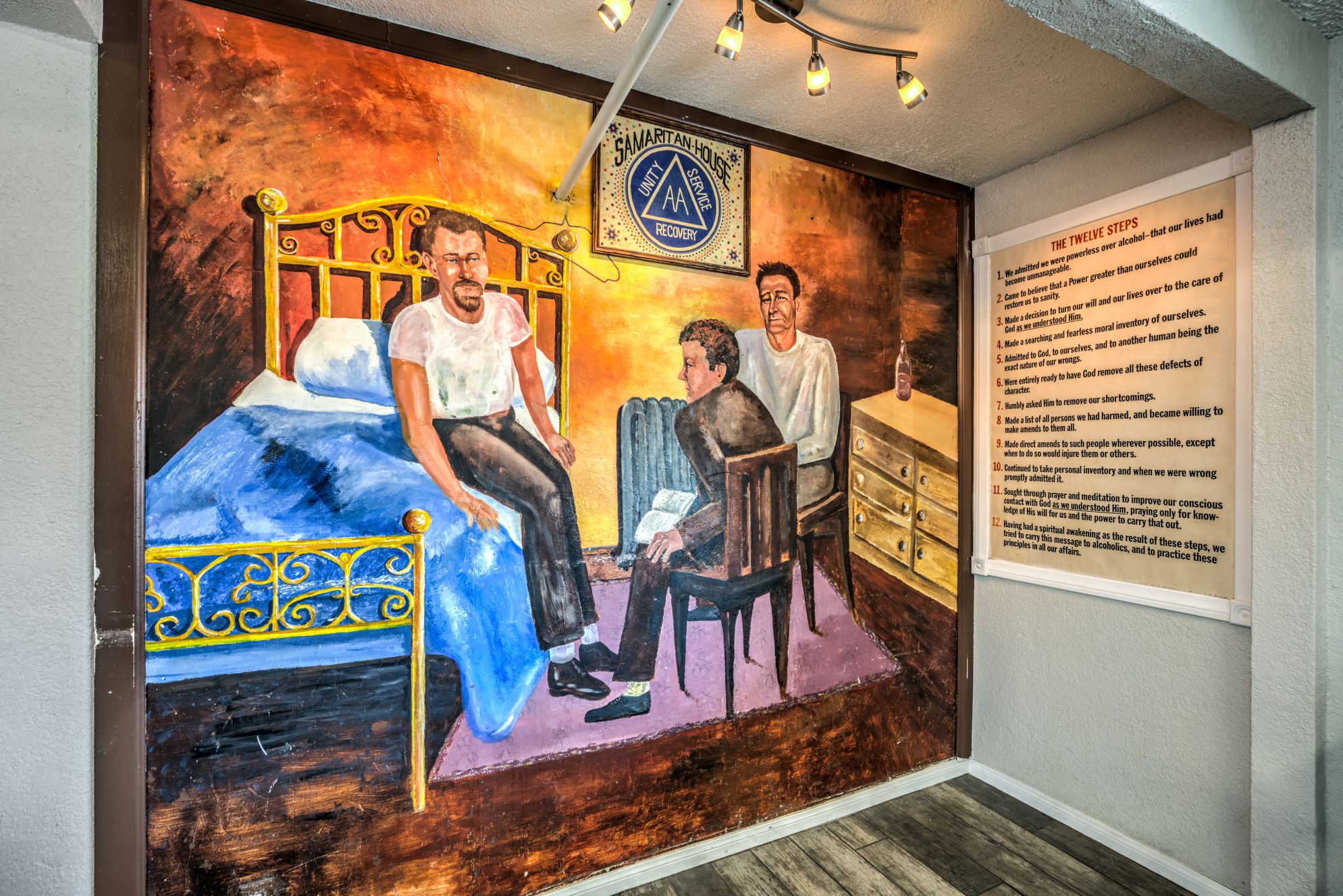 Drug Rehab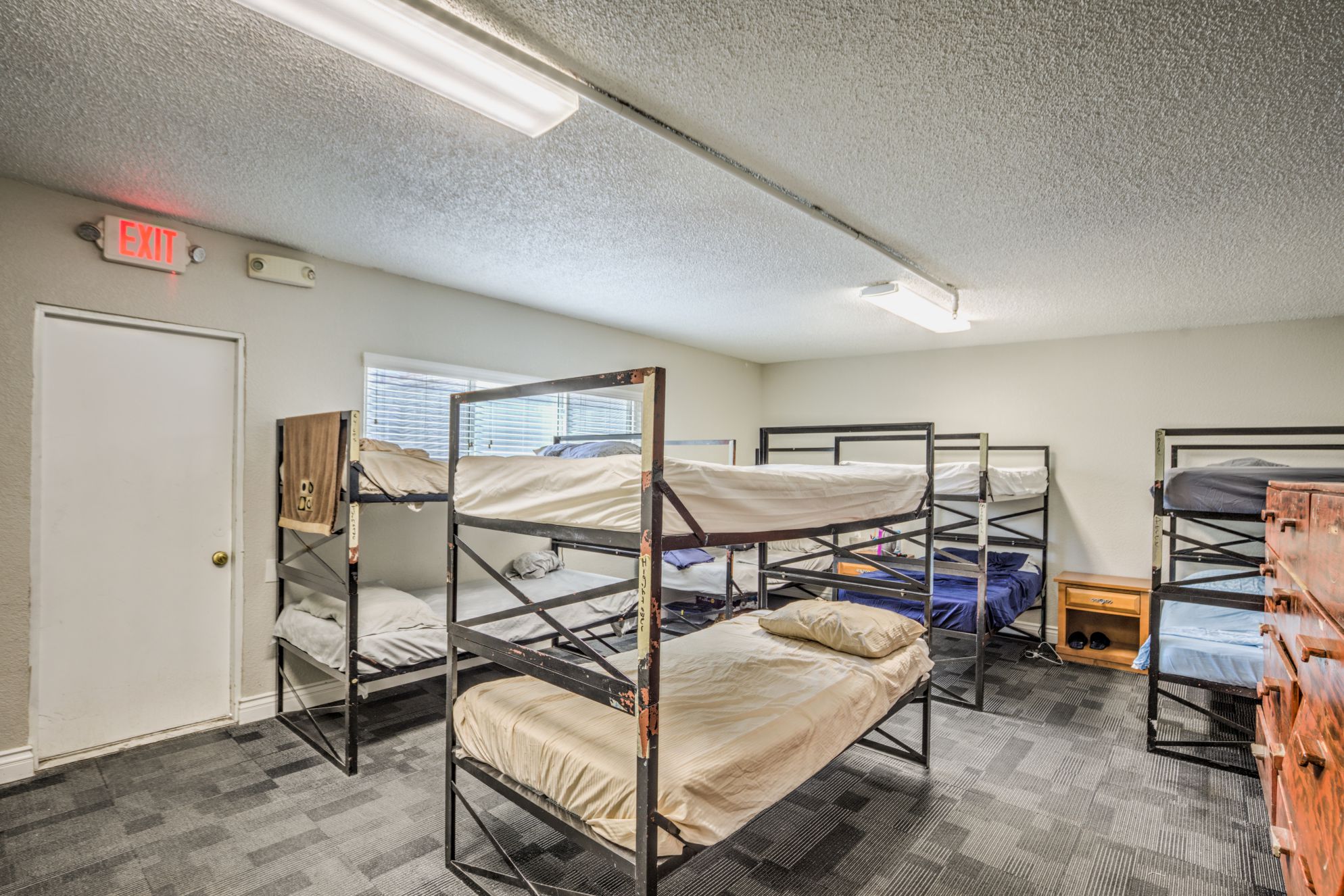 Sober Living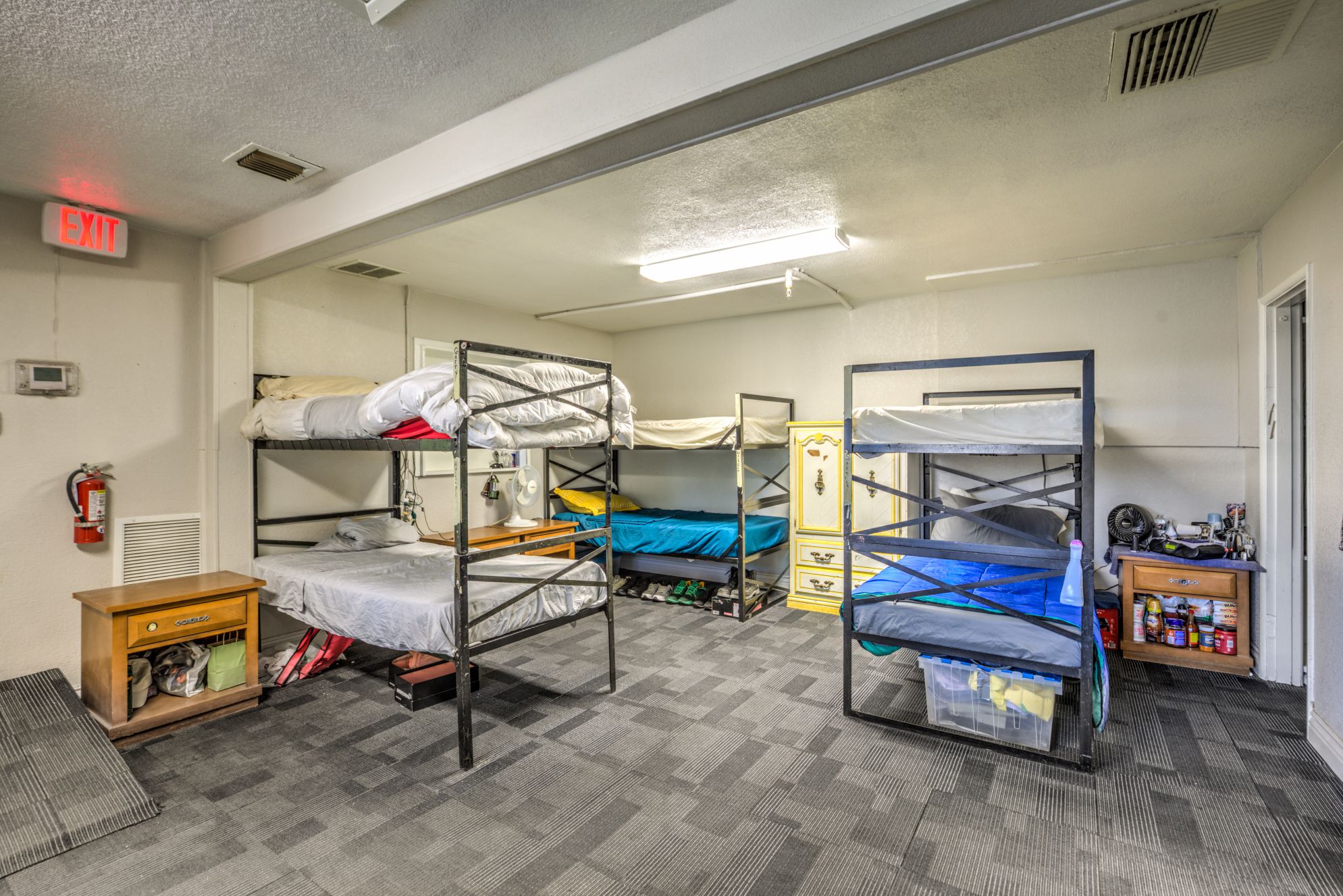 Alcoholic
Testimonials


When I first landed on the doorstep of Samaritan Home I was asked, "What the hell do you want?"
I firmly answered, "To get sober."
I was asked in response, "Have you been drinking today?" I shook my head no. "Then drinking isn't your problem, come in," I was told.
"In return for shelter and food I was asked to get a job, pay rent, help out around the place, and finally attend house meetings. If it were not for Samaritan House, I most likely would not be sober today!
John, 41 Years sobriety

The Samaritan House in Las Vegas helps men from prison transition into productive members of society. They also help men to get off the streets, start a new life clean and sober, if they want to commit to a free life. I have attended hundreds of meetings at Sam House and created lifetime relationships with the men who are fortunate enough to land there.
Andy: 6 Years Sobriety

Brian lived at Sam House for three years and served as a cook there as well. With no shoes, they had been stolen, and one change of clothes Brian sought out the Samaritan House. He had heard of it on the streets and began attending AA meeting there. Brian needed a place to stay, was asked to complete a few simple tasks and was told to 'come back'.
"When Kevin opened the doors of Samaritan House to me I had 20 days clean. If he had not I don't think I would have made it to 21. I know the difference in my when I don't drink and when I do. If today the Samaritan House called, I would drop everything and walk from Oklahoma if I had to. No matter where I am, I'm always gonna come back!" BRIAN G 6.5 YEARS SOBER
Brian G 6.5 Years Sobriety

Assistant Manager
"When I was released from prison sobriety was not my intention; it wasn't even a thought. People I did not know reached out and clung on to me. Before I even knew it I was sober six months, then a year."
Today James works as the Assistant Manager of Sam House. "Samaritan House provides a safe place for men to get their lives back together without judgement. I love this house!"
James P. 4.5 Years Sobriety

Samaritan House worked when nothing else would. I believe in my heart I would not be alive today if it wasn't for this house, the last house on the block.
Kevin D. 14 Years SOBRIETY

Never thought I would find happiness through Alcoholics Anonymous.
Sal 28 Years SOBRIETY

The Sam House is AA based and a sober living house. For those that want a better life and have nowhere else to go but up then this is the place to start.
Glen Bacile
What is meant by the last house on the block?
Upon entry to Samaritan House, many have lost their friends, family, employment and most of all, their self-respect. It can be a humbling experience for many men to start their lives over. We ask the men take action and become accountable; don't be a tourist in your own life. Samaritan House is focused on helping the men who reside here physically, mentally and spiritually well.
Physical Health
Whether coming off the streets or incarceration, a multitude of men arrive undernourished and out of shape. Three hot meals are provided daily for residents by our chef's.  Our chef's work hard to provide three nourishing meals daily. Additionally, a great selection of weights are available out back. Complete abstinence is a requirement and plays a major role in the physical fitness of the men.
Mental Health
The men live as part of a community acquiring self-respect for both themselves and others. As a member in the home, the men are responsible for keeping their quarters and the house at large clean and orderly.  Respect is both earned and given at Sam House. Self-worth and confidence naturally develop as the fog lifts from abstinence of drugs and alcohol.
Spiritual Health
Samaritan House holds meetings on site and the men are required to obtain a sponsor to meet with regularly and guide them through the Twelve Steps.  Many men from the community come for A.A. meetings and provide the residents with the hope that there is a solution.  These meetings are spiritual in nature, not a religious program.  (Yes, there IS an incredible difference between spirituality and religion.)  Once a man is spiritually fit, we simply ask they give what they so freely have been given.
It is a fact that if a man gives only a percentage of the effort they gave to being an alcoholic or an addict, the gifts they receive are immeasurable.